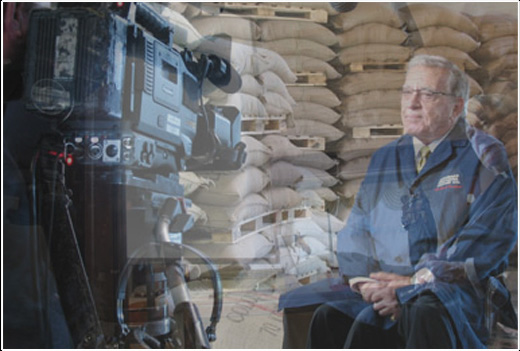 Visionalist Entertainment Productions offers two unique services providing the same high quality video productions that has enabled us to win several Emmy's. For samples of our custom films please click here.
Visionalist offers a very special service for companies that would like to
see their corporate story told in a professional documentary format
utilizing our multi-Emmy award winning style of telling an engaging human
interest style story.
This in-depth story telling of your company's history and mission statement will enhance client relations and employee moral.
Click here to read more about this service.
Its My Life: (go to website) or (watch trailer)
This enables an individual to document their personal family heritage,
celebration, or provide a cherished personal interview of a loved one.
Its My Life is a special personal service offered by Visionalist
Entertainment Productions .

If you are interested in having your personal or family history documented
for generations to come, then no one can do it better than us. Through
personal interviews and cherished family photos we will tell your story.
Or if your interested in capturing a special hallmark occasion like a 50th
anniversary, a 90th birthday, or an equally important celebration, then you
should let us talk with you on how we feel this story can be best told.
Its my life has also become an important short story telling of ones life so that
their thoughts and life accomplishments can be enjoyed by loved ones and
friends for years to come.

If your interested call us and we can talk about your needs and how we can
best serve you. (Click here for full page advertisement.)

Thank you,
Director / Producer Keith Famie
Visionalist Entertainment Productions
Office 248.869.0096
Fax 248.869.0097